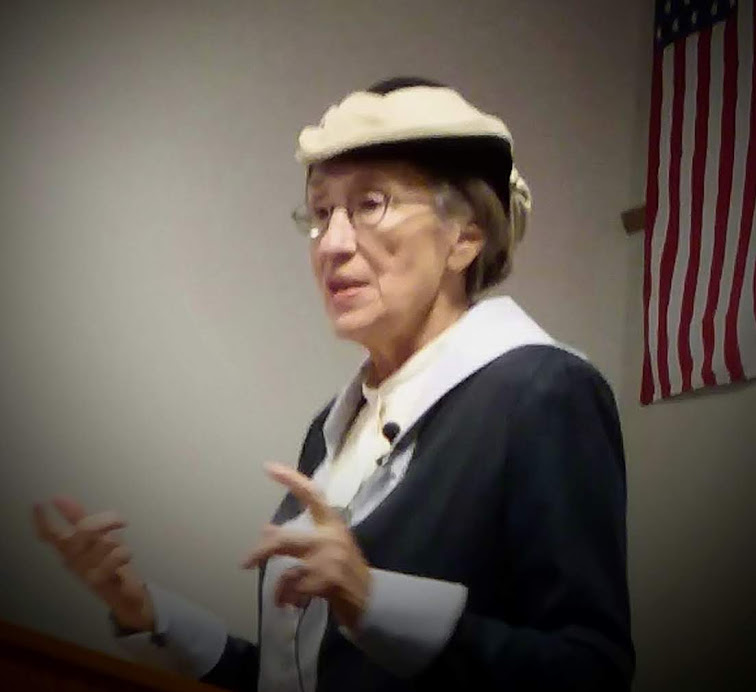 An Evening with Wisconsin Suffragist Jessie Jack Hooper
An Evening with Wisconsin Suffragist Jessie Jack Hooper is presented by Dr. Helen Bannan, retired Director of Women's Studies and Associate Professor of History, UW Oshkosh.
Date: Tuesday, Nov 17, 2020
Time: 6:30 p.m.
Cost: FREE
Meeting ID: 862 9220 6617
Passcode: 623776
Dr. Helen Bannan speaks about the remarkable Jessie Jack Hooper (1865–1935) in a lively presentation aimed to both educate and entertain. A suffragist and peace worker, Hooper was president of the Wisconsin League of Women Voters and also ran for the U.S. Senate in 1922. Hooper moved to Oshkosh with her husband in 1888 and lived there until her death in 1935.
Dr. Bannan earned her PhD in American Studies from Syracuse University and taught Women's Studies and history and directed Women's Studies programs in public universities in three states (New Mexico, Florida and West Virginia) before accepting a similar position at the University of Wisconsin Oshkosh. After 30 years of teaching, Helen had her first sabbatical at UWO in 2005, and began research for a biography of Jessie Jack Hooper. Totally absorbed in this project, Helen decided to retire early to complete it — and is still working on that! Having read all of the Jessie Jack Hooper papers available in Wisconsin and elsewhere, she knew her subject well, and found that audiences seemed to enjoy hearing her speak as Jessie rather than about her, and she has made many such presentations since 2008. Helen has been an AAUW member for more than 25 years, is a past president of the Oshkosh branch and currently a dual member of Oshkosh and Milwaukee branches. Since retirement (and before COVID), Helen and her husband became Sierra Club National Outings leaders and led family, hiking and service trips in several states.
This FREE event is sponsored by AAUW-Appleton.