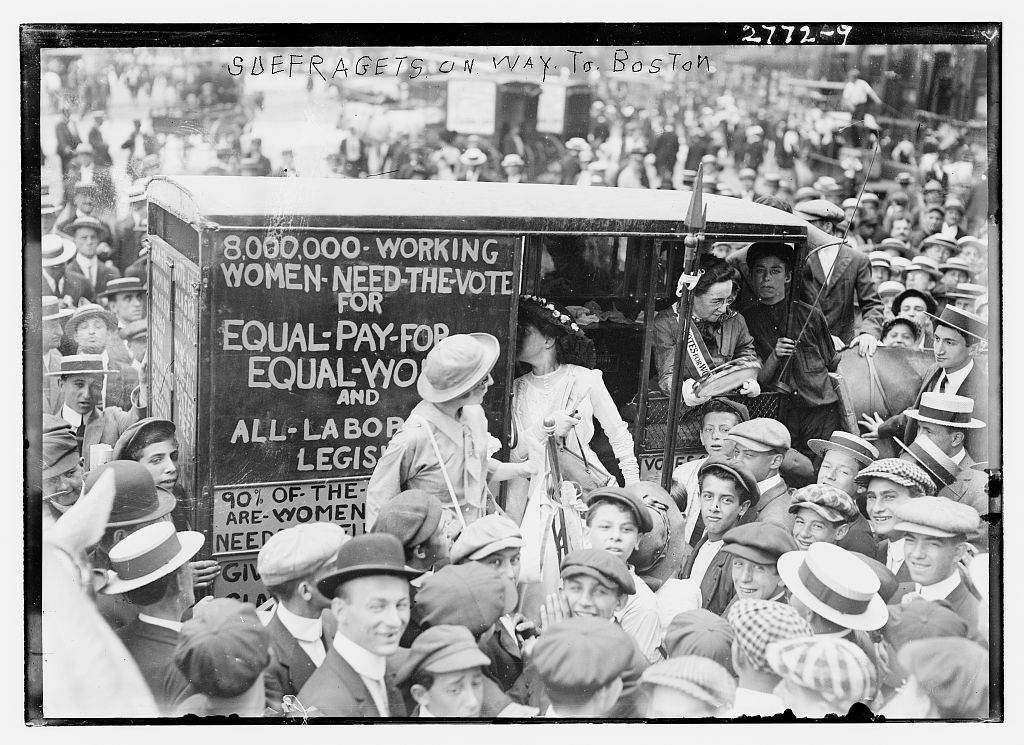 The Equal Rights Amendment "Fireside Chat"
Join us at 11:30 a.m. on Wednesday, February 19 at Pullmans at Trolley Square for the monthly Mid-Day Women's Alliance luncheon meeting for a more intimate discussion with ERA Coalition co-president, Jessica Neuwirth.
With recent progress towards ratification of the Equal Rights Amendment, the program will be an exciting opportunity to learn more about what's going on.
Unlike the companion program on February 18, this event will have a "fireside chat" format, with co-chairs of Legislation Irene Strohbeen and Amanda Prellwitz leading an informal discussion with Jessica. Questions and comments from the audience will be encouraged.
*Cost is $15 for Mid-Day Women's Alliance members and $20 for guests through February 13. The cost increases $5 for both members and guests after February 14 through February 18 online. Walk-ins on February 19 are welcome and can pay by cash or check.

Presented by the Mid-Day Women's Alliance
Speaker
Jessica Neuwirth

Co-President of the ERA Coalition

Jessica Neuwirth is an international women's rights lawyer and activist. She is one of the founders of the ERA Coalition, mobilizing a renewed effort to get the Equal Rights Amendment into the United States Constitution. To aid this effort, she has also written the book Equal Means Equal, Why the Time for the ERA is Now which has been turned into a documentary film by the same title. Jessica is also one of the founders of Equality Now, an international women's rights organization established in 1992, and the founder and Director of Donor Direct Action, an offshoot project now hosted by the Sisterhood is Global Institute to support women's rights organizations around the world. In September 2018 she was appointed by Hunter College as Distinguished Lecturer and Rita E. Hauser Director of the Human Rights Program at the Roosevelt House Public Policy Institute.

Jessica holds a J.D. from Harvard Law School and a B.A. in History from Yale University. She has a rich history working for human rights organizations ranging from Amnesty International to the UN Office of the High Commissioner for Human Rights. Jessica has also taught international women's rights at Harvard Law School as a guest lecturer.