PRESS RELEASE: Women's Action Coalition to Celebrate Women's Equality Day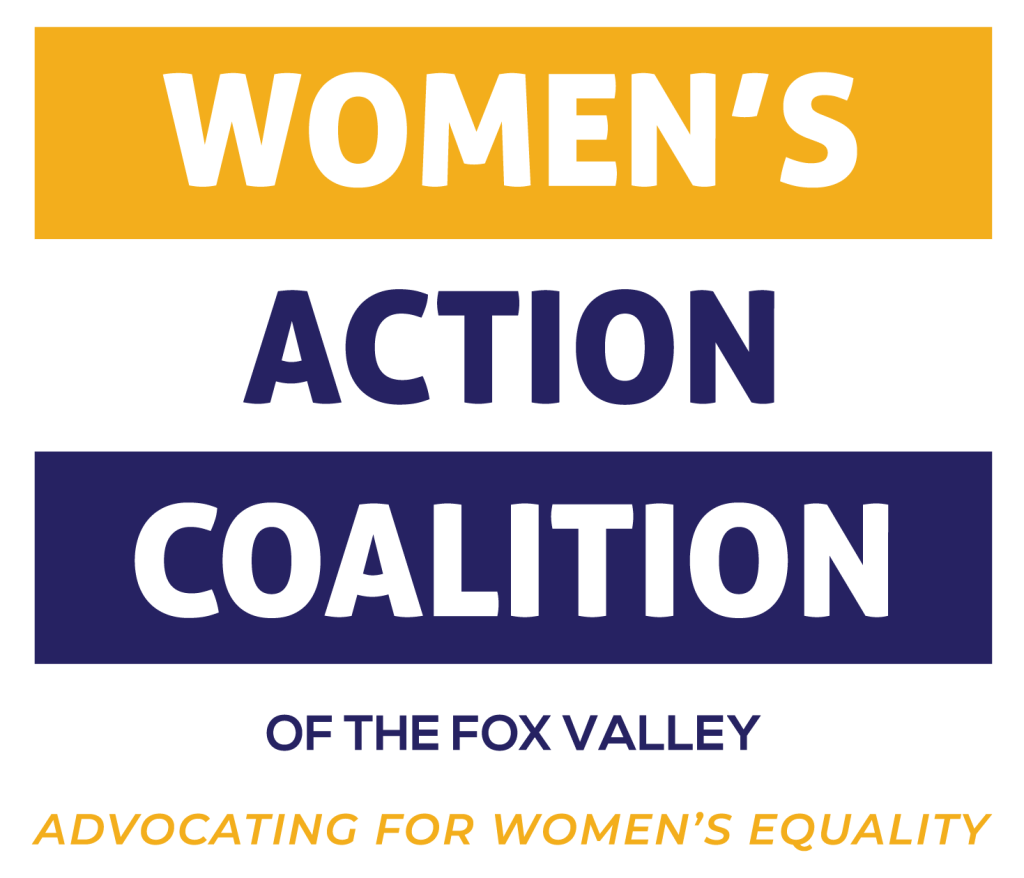 APPLETON-FOX CITIES, WI — A collective of five women-serving organizations that first collaborated to observe the centennial anniversary of the 19th Amendment to the US Constitution in 2020 hopes to build on the momentum created by the original initiative to advance equal rights for women.
Under the name Women's Action Coalition of the Fox Valley (WAC), its mission will be to advocate for women's equality. The coalition represents the Women's Fund for the Fox Valley Region, League of Women Voters of Appleton-Fox Cities, American Association of University Women-Appleton, Northeast Wisconsin Alumnae Chapter of Delta Sigma Theta Sorority Inc., and Mid-Day Women's Alliance. Leadership will rotate among the partner organizations annually, with the Women's Fund coordinating the first year. Each year WAC will sponsor events and activities focused on empowering women and girls.
According to Julie Keller, executive director for the Women's Fund, by harnessing the collective power of the partnering organizations, the coalition will continue the legacy of the women who fought for equality a century ago to empower today's women and ensure that the efforts to advance women's rights are ongoing.
"The Women's Fund is proud to come together with other women-serving organizations in our community to elevate the voices of women as we work towards our vision of a community where power and opportunity are not limited by gender."
The community launch of the coalition's activity will be the national observance of Women's Equality Day, which occurs annually on August 26.
The community is invited to participate in an Equality Day activity at the Appleton Farmers' Market on Saturday, August 26 in Houdini Plaza. By working with Appleton Downtown Inc., Graham Images, and PhotoOpp, the Women's Action Coalition will create an oral history and visual project about women and girls in the Fox Cities.
Photographer Graham Washatka photographed a diverse group of local women at recent Farmers Market days, and Coalition members recorded comments from the women on what it's like being a woman in the Fox Cities today.
At the August 26 Farmers Market, student photographers monitored by professionals from PhotoOpp will snap Polaroid photos of market attendees who share their own experiences on the topic.
Participants will keep their photo, and copies of all of the photos and comments will be combined for the formal WAC project.
"Quotes from the women we've photographed so far have been very insightful," Keller says, "and it should be fun to hear from participants 'on the spot' at the August 26 market. We hope to capture views from a diverse group of people from our community, and to be able to utilize the project at future WAC programs and events."
To learn more about the Women's Action Coalition, view the website at womensactioncoalition.org, or visit the coalition's Facebook page.